23/10/2023
What was the "talk of the town" at the FiberForBe event in Gent?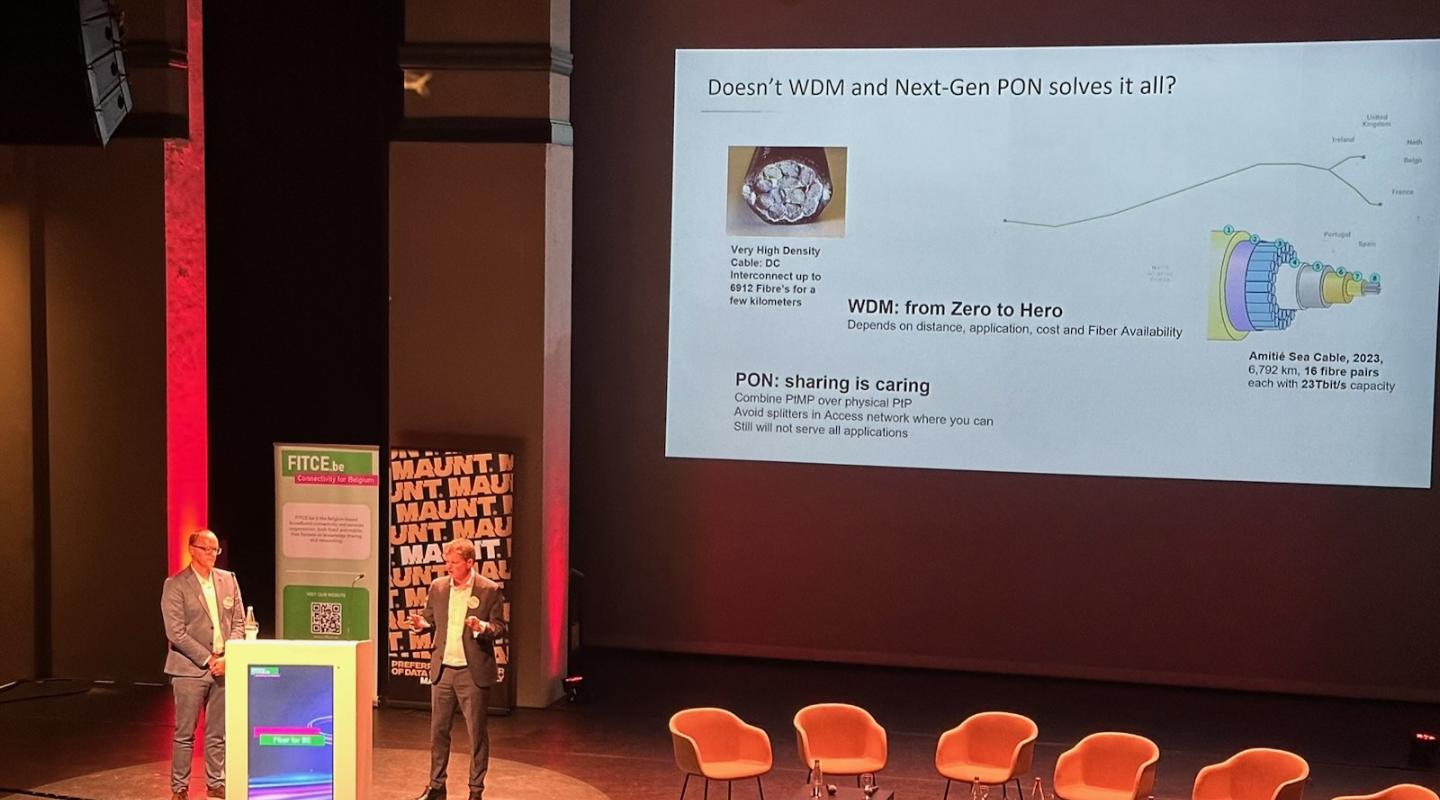 Bonus: see the full presentation now!
This year's "FiberForBE - The state of Fibre in Belgium" event brought together all Belgium Fiber rollout stakeholders. Discussions centered around the current state of deployments, including the achievements, challenges, drivers, plans, and innovations.

Alcadon was represented by Piet den Ouden, Susanne Stengade, Sonny Mirborn, Sjouke Kooistra and Rudy Verbraeken.

Sam Leeman from STL, along with Piet den Ouden from Alcadon, delivered a 15-minute presentation on ways to increase fiber density.

According to Piet den Ouden, Key Account Director at Alcadon BE, the hot topics were:

How to increase adoption of Homes Connected and get more households to sign up for fiber services.
Best practices for organizing smooth rollouts while navigating challenges like labor shortages, permit lead times, and current cost increases.
Finding the right balance between competition, network openness, and business sustainability.
Utilizing AI and new rich data sources to further enhance the Plan & Design Software Stacks.

Compliments to the entire FITCE.be team for organizing the event so well, with special thanks to Raf Meersman for hosting the event excellently.
See the full presentation from Alcadon and STL