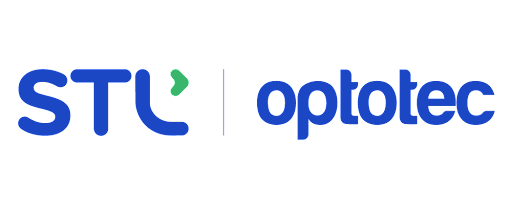 Optotec is part of Sterlite Technologies Ltd.
Optotec delivers first-class products for fibre rollouts and the telecommunication industry.
Originally, Optotec was founded in 1992 after splitting off from Sirti, the largest Italian installer. Soon Optotec became one of the market-leaders within development, production and sale of components and accessories for telecommunication networks. Through continuous innovation and technology upgrades, Optotec established itself as a global leader in the field of Optical Interconnect over the following two decades.
The company designs, produces and sells components as well as accessories for the telecommunication industry. It offers a variety of products that connect, protect and seal the optical fibre network including:
Racks, sub-racks and passive components for Central Office (CO)

Closures, cabinets, pedestals for Outside Plant (OSP)

Termination boxes and outlet for Customer Premises (CP)

Other customised solutions
November 2020, Optotec was acquired by Sterlite Technologies Ltd., an industry-leading provider of end-to-end solutions for digital networks. With key competences within Optical Interconnect, Virtualised Access Solutions, Network Software and System Integration, STL co-operates with global telecom companies, cloud companies, citizen networks and large enterprises. They develop solutions for their fixed and wireless networks.
Optotec closures
Optotec MAX closures are particularly developed for FTTH network deployment.

MAX closures range is a new and modern concept of cable termination and splicing intended to speed up installation procedure and to minimize volume needs.
MAX is an environmentally sealed single-ended "dome-type" closure for the fibre management system that provides the functions of splicing and passive component integration in the outside plants.

They are intended for micro-sheath, ribbon (IBR), dielectric cables and are compatible with all common cable diameters.
1.
Efficient and time-saving solutions
2.
Wide product portfolio from the CO and into the house
3.
Innovative and European indfluenced
Do you want to know more about Optotec?
Get a call
Fill out the form and we will contact you as soon as possible.
Call us
Send us an e-mail
Find your contact person