ROMOLD is the European market-leader in constructing channel and cable chambers made of HDPE and plastic.
Plastic chambers, also called manholes, are applied in the sewage water system, in the areas of water discharge, water supply, road drainage, sewer renovation, pressure drainage, as well as electrical installations and telecommunication.
ROMOLD is the only provider, which has specialised exclusively in plastic cable chambers. That gives the company an expert knowledge that you do not find anywere else in the industry. In other words, the ROMOLD products and services are innovative down to the last detail.
ROMOLD produces the highest level of quality, ensured through internal and external supervision, naturally certified according to EN ISO 9001. That way, you can be sure to always get the best product with maximum flexibilty.
1.
Light weight: quick installation, movable by hand
2.
Modular: flexible dimensions, can be placed upon existing pipes
3.
Divisible: through a new Clip System, stepless height and inclination compensation
4.
Space saving: only 40 mm wall thickness
The ROM Box
The ROM Box from ROMOLD represents the ideal alternative to traditional concrete cable chambers. They combine the properties from concrete systems, such as stability (Klasse D 400) and the usual dimensions with the qualities of plastic like flexibilty and quick installation. The ROM Box is used as cable access chamber and for telecommmunications.
A case from the real world

A manhole from Romold GmbH / VRB - Van Rijsselberghe Beton was delivered to Solutions30 Belgium for a Fiberklaar project in the summer of 2023.

A few facts:
The installation is in Ninove, west of Brussels.
The manhole will connect fiber to 48 homes, with the capacity for even more connections.
The VRB/Romold manhole is known for its safety, strength and durability, making it very easy to handle and saving valuable installation time, as reported by the installation team.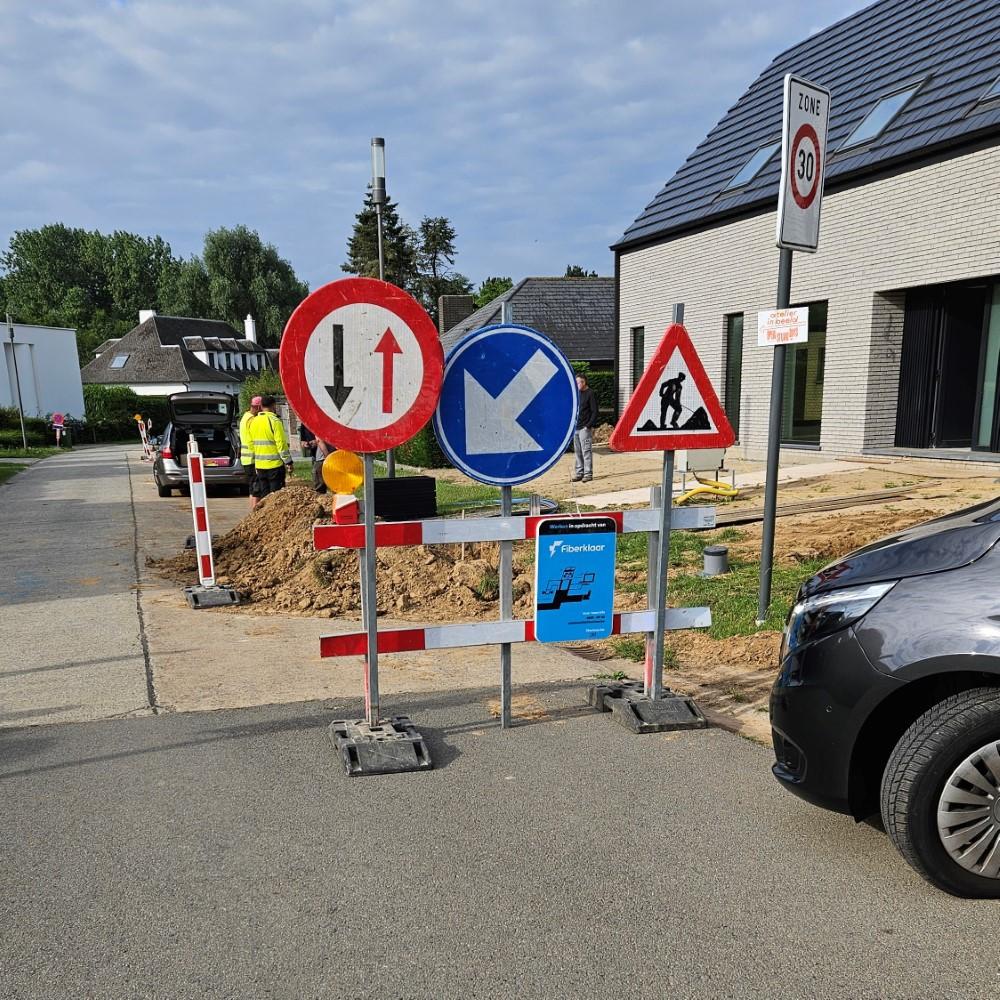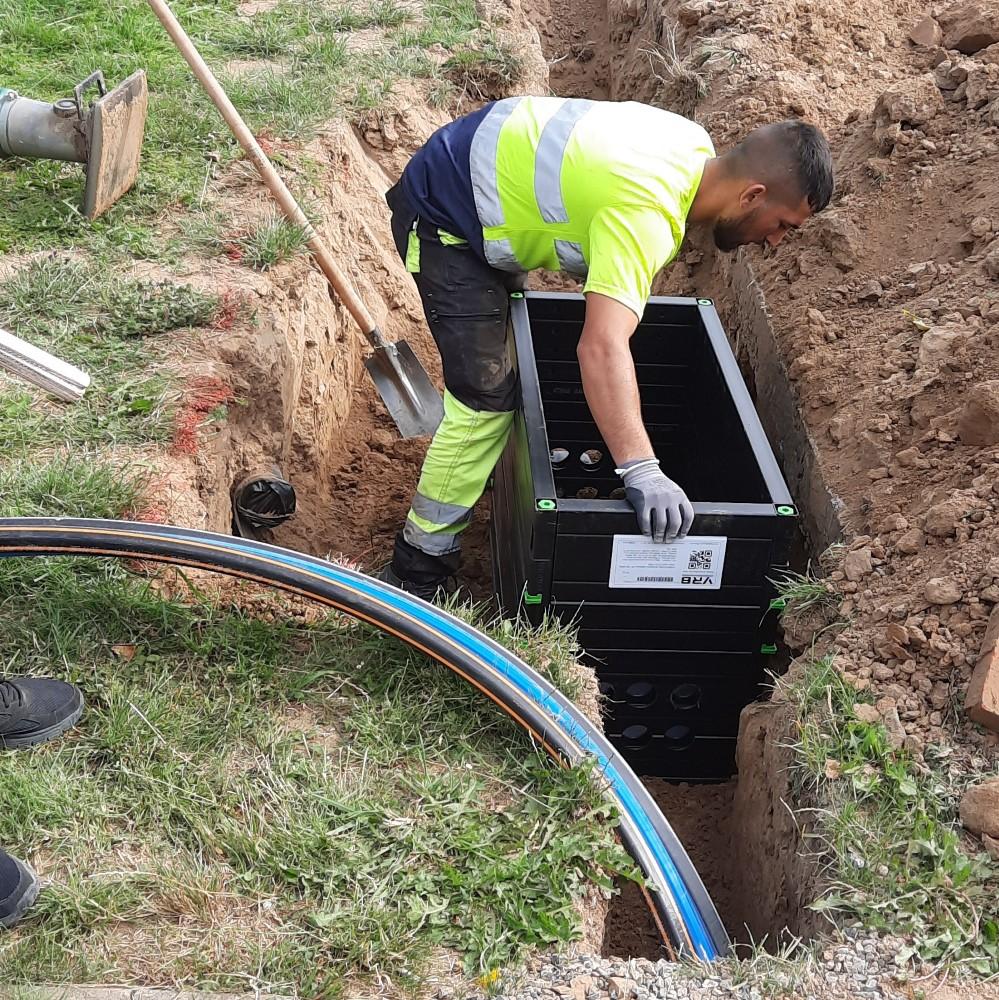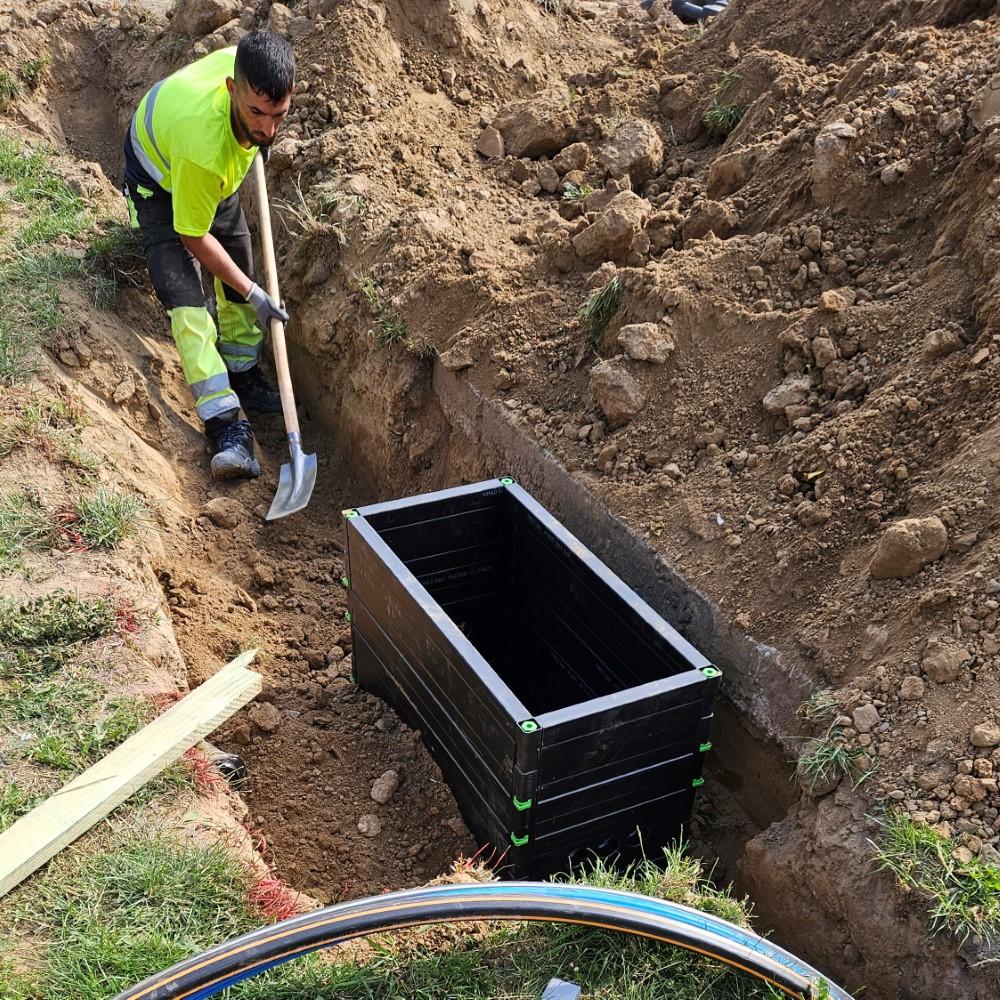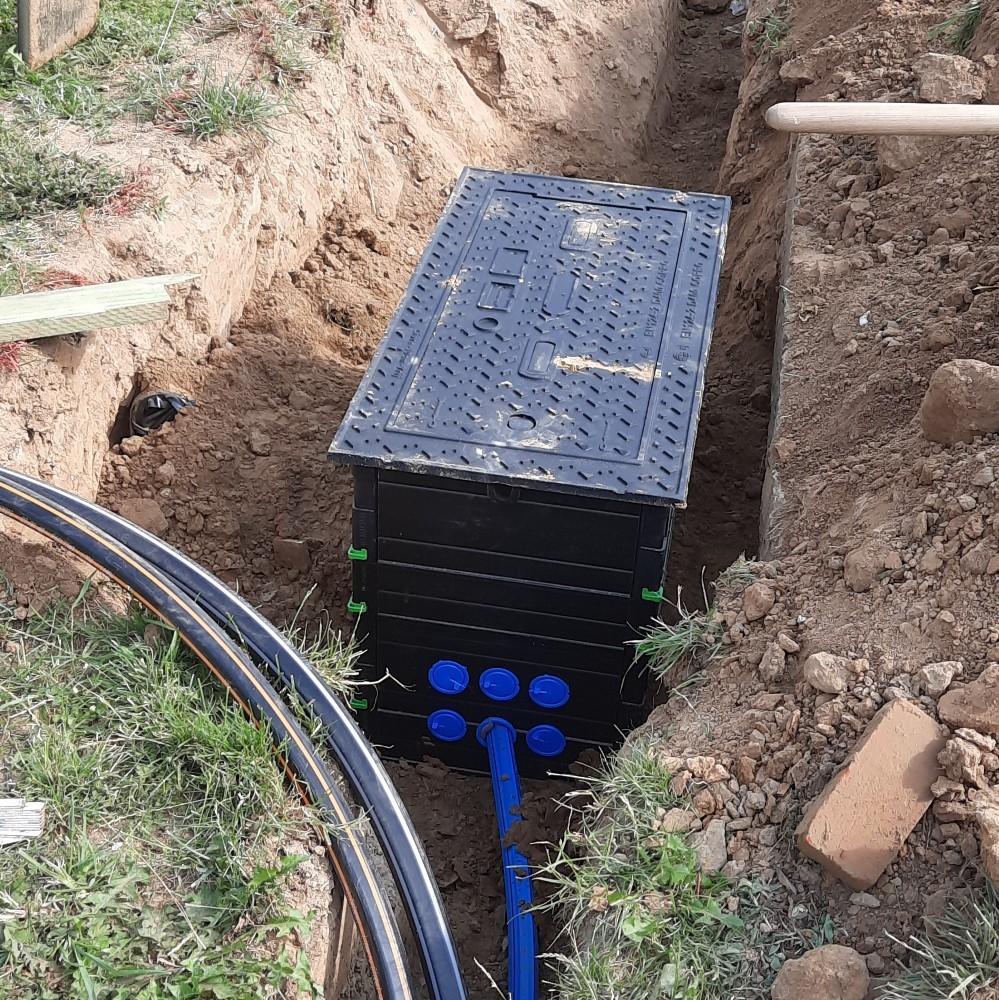 Do you want to know more about Romold?
Get a call
Fill out the form and we will contact you as soon as possible.
Call us
Send us an e-mail
Find your contact person