Reliable cable connections for more than 60 years
FttH home entries for microducts and cables
Filoform develops and manufactures intelligent solutions to connect, seal and protect underground cable networks.
Filoform does not only deliver the standard range, but also designs and prepares items according to your individual requirements. In their own R&D department, Filoform has comprehensive and modern test facilities at their disposal.
1.
High level of gas and water tightness
2.
Up to 2 hours fire resistance
3.
Quick and simple fitting
4.
Suitable for retrofitting, thus ideal for renovations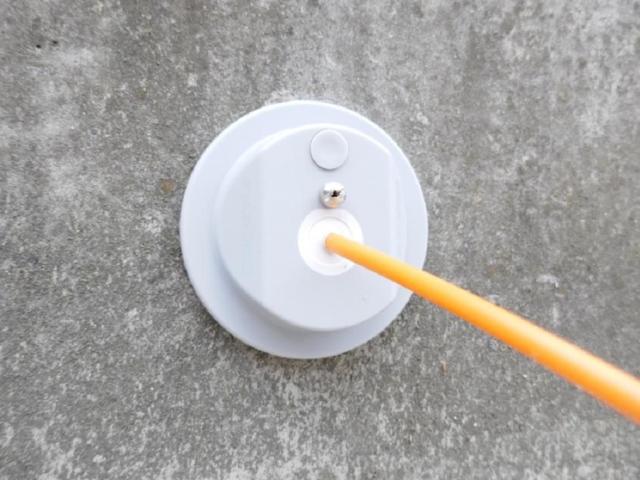 MD1-FttH Home entries
The MD1-FttH is a gas and water tight home entry system for the sealing of microducts and cables.
The sealing cap with filling hole is fitted into the drilling hole on the outside of the house. This way it is not necessary to drill additional holes or to secure the cap with screws.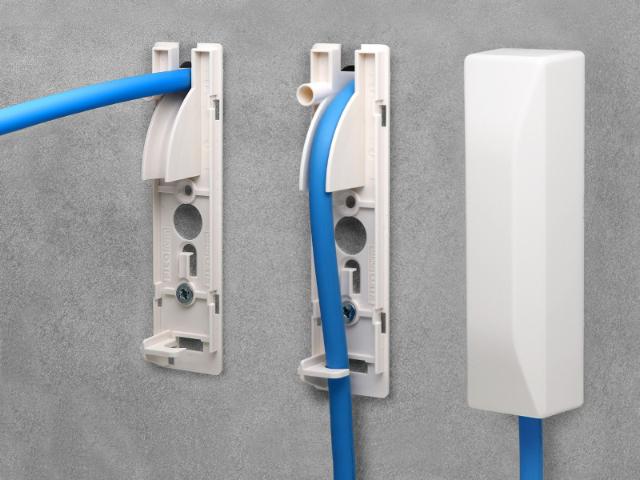 Above-ground House Entry
The FttH 90° entry point forms a visually attractive covering of the duct inlet into the building.
It has an integrated bend radius for a safe bending of FttH micro ducts or cables and facilitates the blowing of fibres also after the installation.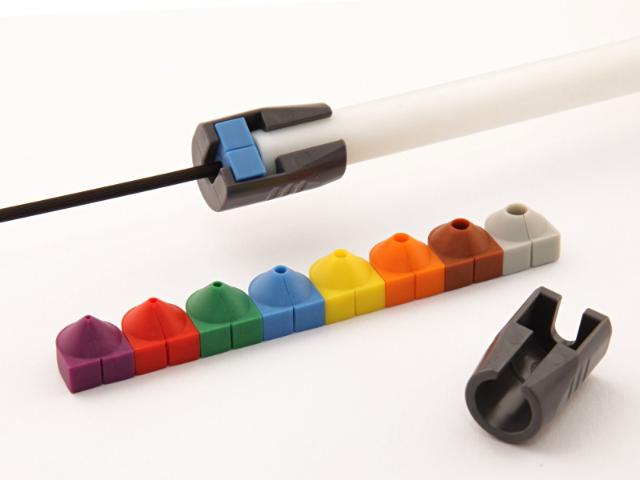 Divisible microduct seals
Thanks to the practical divisible form, duct sealing is no longer a problem. You simply place the seal onto the fibre cable and press it onto the PVC microduct.
Due to the cone-shaped seals it is possible to use them for different cable sizes.
Fire resistant duct seal
Highly certified fire, gas and water sealing system for both ducts and transit frames.

Up to 4 hours fire resistance in ducts. Tested to BS EN1366-3 2009. Up to 2 bar Pressure Resistance. 100Kg pulling force on the cables when sealed.
Duct sealing systems type MD
Duct sealing systems are designed to provide an effective and straightforward solution for gas and watertight sealing of one or multiple cables/conduits in ducts or boreholes.
MD1 - MD5 provides sealing for various needs.
The miniduct seal. For easy gas and waterproof sealing of cables in microducts.
Filoform MD5 duct sealing system
Do you want to know more about Filoform?
Get a call
Fill out the form and we will contact you as soon as possible.
Call us
Send us an e-mail
Find your contact person
keyboard_arrow_up