22/02/2023
The Q4 2022 report is here!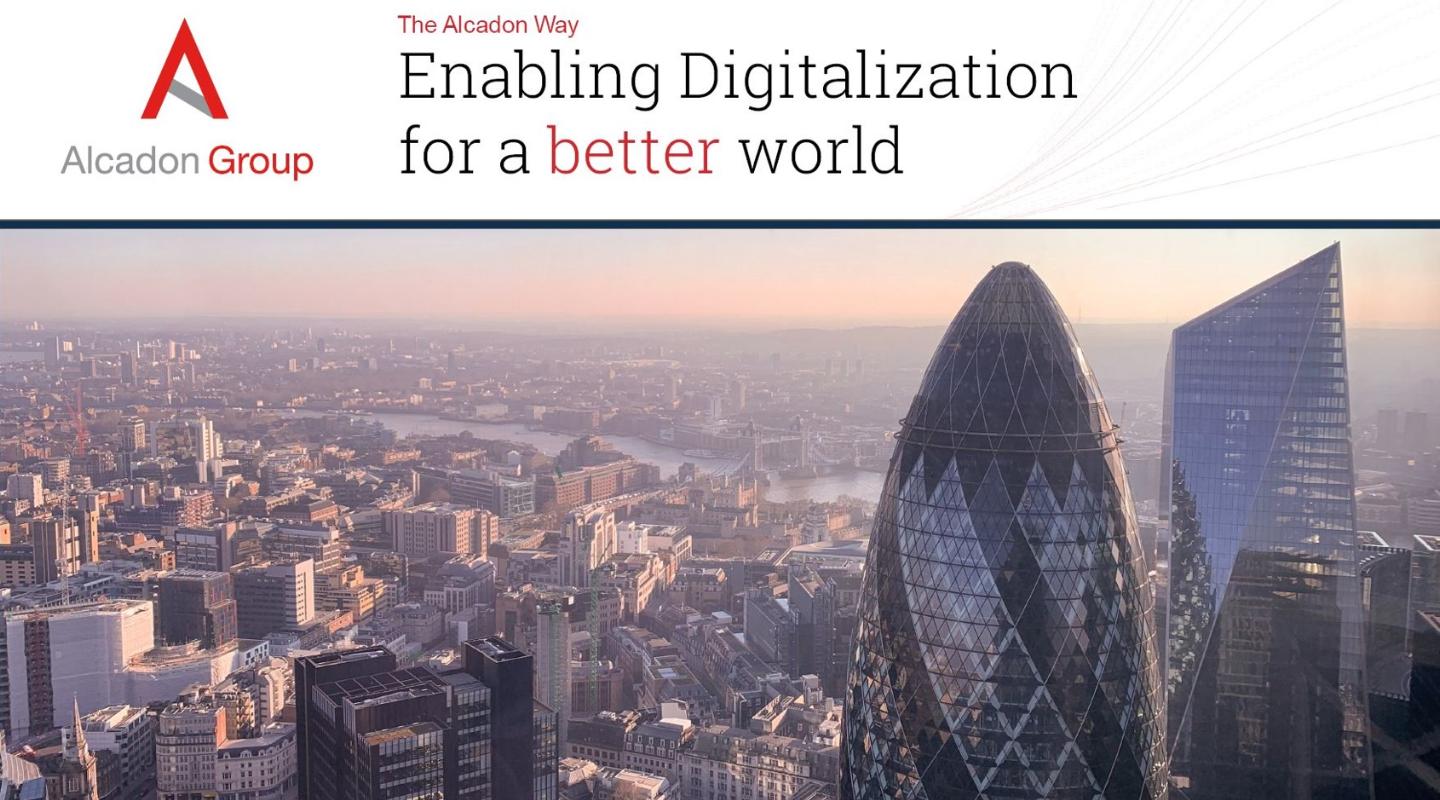 Q4 2022 was a strong quarter for Alcadon Group. Read more about why Goup CEO Sonny Mirborn is proud of our team's performance.
We have gathered the most essential insights from the report for you here:
▶️ 94% sales growth
▶️ 96% Ebita growth
▶️ Improved operating cash flow
Our acquisition in the UK, Networks Centre, experienced a strong growth while Germany is picking up speed coming out of a transition phase. We also experienced a strong growth in Sweden and took a leap forward in the Benelux.

A strong growth combined with continued distortions in the supply chain had a negative impact on capital tied up in several markets and Norway and Denmark experienced weaker growth after an otherwise strong year.

We are also very proud of our employee Net Promoter Score of 40 across the Group! Do we have among the most motivated co-workers in our industry?

Comments from our Group CEO Sonny Mirborn:
💬 "𝘐 𝘢𝘮 𝘷𝘦𝘳𝘺 𝘱𝘳𝘰𝘶𝘥 𝘰𝘧 𝘰𝘶𝘳 𝘵𝘦𝘢𝘮'𝘴 𝘱𝘦𝘳𝘧𝘰𝘳𝘮𝘢𝘯𝘤𝘦! 𝘘4 𝘸𝘢𝘴 𝘢 𝘷𝘦𝘳𝘺 𝘴𝘵𝘳𝘰𝘯𝘨 𝘲𝘶𝘢𝘳𝘵𝘦𝘳 𝘸𝘪𝘵𝘩 𝘢 𝘴𝘰𝘭𝘪𝘥 𝘢𝘤𝘩𝘪𝘦𝘷𝘦𝘮𝘦𝘯𝘵 𝘥𝘦𝘴𝘱𝘪𝘵𝘦 𝘵𝘩𝘦 𝘵𝘶𝘳𝘮𝘰𝘪𝘭 𝘪𝘯 𝘵𝘩𝘦 𝘸𝘰𝘳𝘭𝘥.

𝘞𝘦 𝘢𝘳𝘦 𝘭𝘶𝘤𝘬𝘺 𝘦𝘯𝘰𝘶𝘨𝘩 𝘵𝘰 𝘣𝘦 𝘪𝘯 𝘢𝘯 𝘪𝘯𝘥𝘶𝘴𝘵𝘳𝘺 𝘸𝘩𝘦𝘳𝘦 𝘰𝘯𝘭𝘺 𝘴𝘭𝘪𝘨𝘩𝘵 𝘯𝘦𝘨𝘢𝘵𝘪𝘷𝘦 𝘦𝘧𝘧𝘦𝘤𝘵𝘴 𝘩𝘢𝘷𝘦 𝘣𝘦𝘦𝘯 𝘵𝘩𝘦 𝘤𝘢𝘴𝘦 𝘴𝘰 𝘧𝘢𝘳 𝘢𝘯𝘥 𝘮𝘦𝘨𝘢 𝘵𝘳𝘦𝘯𝘥𝘴 𝘴𝘶𝘱𝘱𝘰𝘳𝘵𝘴 𝘢 𝘤𝘰𝘯𝘵𝘪𝘯𝘶𝘰𝘶𝘴 𝘨𝘳𝘰𝘸𝘵𝘩. 𝘉𝘶𝘵 𝘮𝘰𝘳𝘦 𝘪𝘮𝘱𝘰𝘳𝘵𝘢𝘯𝘵, 𝘢𝘴 𝘢 𝘎𝘳𝘰𝘶𝘱, 𝘈𝘭𝘤𝘢𝘥𝘰𝘯 𝘪𝘴 𝘤𝘰𝘯𝘵𝘪𝘯𝘶𝘪𝘯𝘨 𝘵𝘰 𝘮𝘢𝘬𝘦 𝘵𝘳𝘢𝘯𝘴𝘧𝘰𝘳𝘮𝘢𝘵𝘪𝘷𝘦 𝘭𝘦𝘢𝘱𝘴 𝘧𝘰𝘳𝘸𝘢𝘳𝘥 𝘢𝘯𝘥 𝘤𝘰𝘮𝘪𝘯𝘨 𝘤𝘭𝘰𝘴𝘦𝘳 𝘵𝘰 𝘰𝘶𝘳 𝘵𝘢𝘳𝘨𝘦𝘵 𝘰𝘧 𝘳𝘦𝘢𝘤𝘩𝘪𝘯𝘨 2,6 𝘉𝘚𝘌𝘒 𝘪𝘯 𝘵𝘶𝘳𝘯𝘰𝘷𝘦𝘳 𝘢𝘯𝘥 280 𝘔𝘚𝘌𝘒 𝘪𝘯 𝘌𝘉𝘐𝘛𝘢 𝘣𝘺 2025.

𝘚𝘵𝘦𝘱 𝘣𝘺 𝘴𝘵𝘦𝘱 𝘸𝘦 𝘢𝘳𝘦 𝘨𝘦𝘵𝘵𝘪𝘯𝘨 𝘵𝘩𝘦𝘳𝘦 𝘢𝘯𝘥 𝘸𝘪𝘵𝘩 𝘵𝘩𝘦 𝘵𝘦𝘢𝘮 𝘸𝘦 𝘩𝘢𝘷𝘦 𝘪𝘯 𝘱𝘭𝘢𝘤𝘦 𝘐 𝘢𝘮 𝘴𝘶𝘳𝘦 𝘸𝘦 𝘸𝘪𝘭𝘭 𝘱𝘦𝘳𝘧𝘰𝘳𝘮 𝘳𝘦𝘢𝘭𝘭𝘺 𝘸𝘦𝘭𝘭 𝘨𝘰𝘪𝘯𝘨 𝘧𝘰𝘳𝘸𝘢𝘳𝘥!"