16/08/2023
Piet den Ouden from Alcadon speaks at Fiber for BE - The State and Future of Fiber in Belgium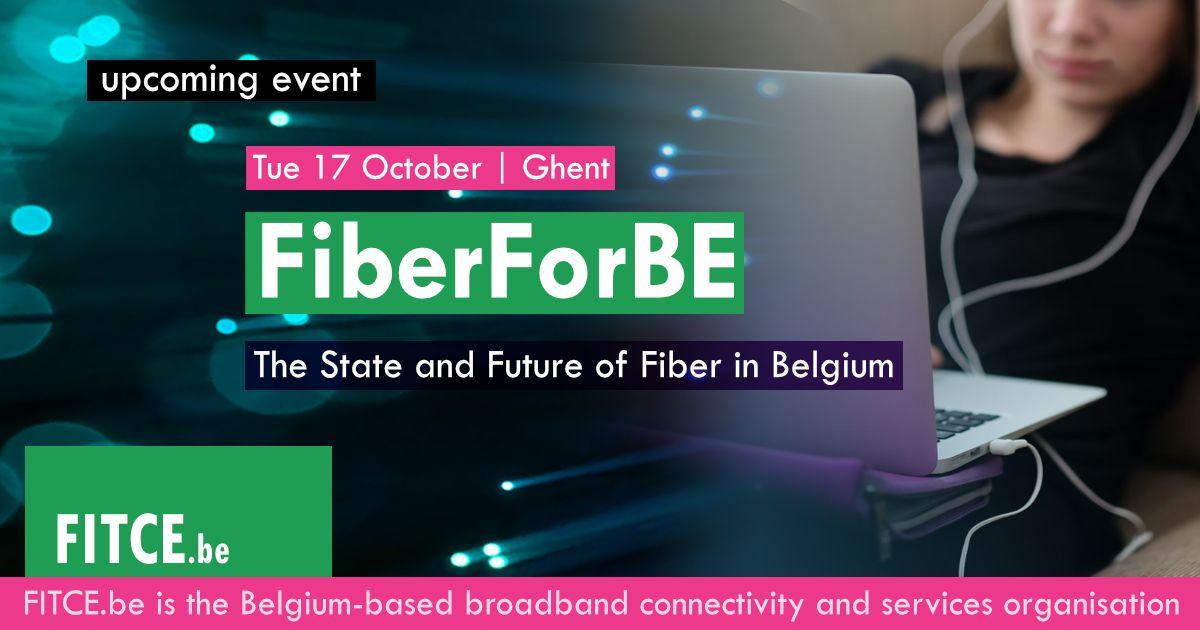 Will you be there as well?
🗨️ 𝘞𝘩𝘢𝘵 𝘭𝘪𝘦𝘴 𝘢𝘩𝘦𝘢𝘥 𝘧𝘰𝘳 𝘧𝘪𝘣𝘦𝘳 𝘥𝘦𝘱𝘭𝘰𝘺𝘮𝘦𝘯𝘵 𝘪𝘯 𝘉𝘦𝘭𝘨𝘪𝘶𝘮 𝘪𝘯 𝘵𝘩𝘦 𝘶𝘱𝘤𝘰𝘮𝘪𝘯𝘨 𝘺𝘦𝘢𝘳𝘴?
🗨️ 𝘞𝘩𝘢𝘵 𝘴𝘪𝘨𝘯𝘪𝘧𝘪𝘤𝘢𝘯𝘵 𝘵𝘦𝘤𝘩𝘯𝘰𝘭𝘰𝘨𝘪𝘤𝘢𝘭 𝘢𝘥𝘷𝘢𝘯𝘤𝘦𝘮𝘦𝘯𝘵𝘴 𝘢𝘳𝘦 𝘰𝘯 𝘵𝘩𝘦 𝘩𝘰𝘳𝘪𝘻𝘰𝘯?
🗨️ 𝘏𝘰𝘸 𝘤𝘢𝘯 𝘵𝘩𝘦 𝘳𝘰𝘭𝘭𝘰𝘶𝘵 𝘰𝘧 𝘧𝘪𝘣𝘦𝘳 𝘣𝘦 𝘦𝘹𝘦𝘤𝘶𝘵𝘦𝘥 𝘪𝘯 𝘢 𝘮𝘢𝘯𝘯𝘦𝘳 𝘢𝘭𝘴𝘰 𝘣𝘦𝘯𝘦𝘧𝘪𝘤𝘪𝘢𝘭 𝘵𝘰 𝘮𝘢𝘪𝘯𝘵𝘢𝘪𝘯 𝘚𝘓𝘈 𝘤𝘰𝘮𝘮𝘪𝘵𝘮𝘦𝘯𝘵𝘴 𝘢𝘯𝘥 𝘮𝘢𝘬𝘦 𝘰𝘱𝘵𝘪𝘮𝘢𝘭 𝘶𝘴𝘦 𝘰𝘧 𝘵𝘩𝘦 𝘴𝘤𝘢𝘳𝘤𝘦 𝘸𝘰𝘳𝘬𝘧𝘰𝘳𝘤𝘦?
These are just a few of the questions being raised nowadays.
Alcadon stands prepared to contribute insights, offering some of the answers alongside over 10 top-level speakers at the "𝐅𝐢𝐛𝐞𝐫 𝐟𝐨𝐫 𝐁𝐄 – 𝐓𝐡𝐞 𝐒𝐭𝐚𝐭𝐞 𝐚𝐧𝐝 𝐅𝐮𝐭𝐮𝐫𝐞 𝐨𝐟 𝐅𝐢𝐛𝐞𝐫 𝐢𝐧 𝐁𝐞𝐥𝐠𝐢𝐮𝐦" event Tuesday 17th of October in Ghent.
During the event, Piet den Ouden of Alcadon and Sam Leeman of STL will take the stage to share their expertise in a concise 15-minute session focused on "The need for Fiber Densification". Their presentations will encompass a broad overview as well as practical techniques.
The event is organized by FITCE.be, the Belgium-based broadband connectivity and services organisation, focusing on knowledge sharing and networking.
Book now! Agenda and early bird tickets are currently accessible through this link: https://fitce.be/activities/fiber-for-be-2023
We hope to see you there!